Give Tanks (Propane Tank Exchange)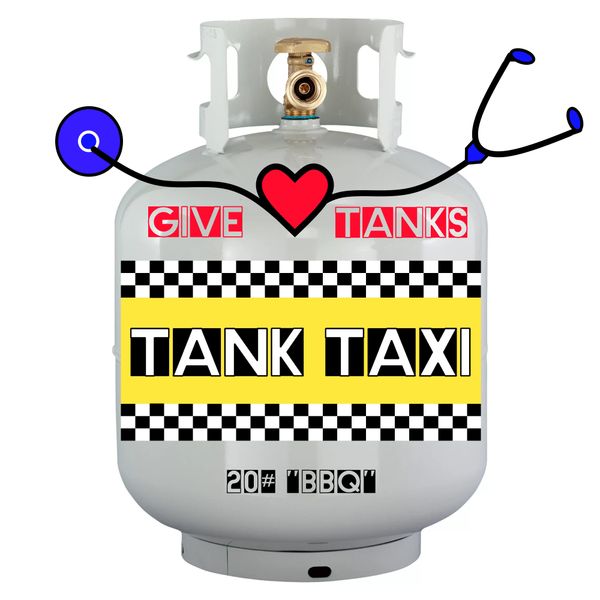 Give Tanks (Propane Tank Exchange)
Click here to see our "About" page for step by step details of how a Tank Taxi exchange works.
Do you know someone who is on the front lines during this trying time of the COVID19 pandemic and want to give them something practical to help reduce their stress and make their lives a little better? "GIVE TANKS" by ordering them a propane tank exchange or fill, whether you send it to their home or to an RV they're staying in to keep their loved ones safe from the virus.
The item on this page is for a 20LB empty tank exchange only. If you need a tank as well,  simply  add this exchange item to your cart then click here to add a propane tank deposit to your cart.
When you check out, you will be asked for the SHIPPING address first, this is where the tank exchange is delivered. Please accurately provide this information along with a phone number and email address so we can schedule the delivery with the recipient. 
On the last page you will be asked for your payment information, be sure to Deselect the "billing address is the same as shipping address" box so you can enter the billing address for your credit card.